Forum home
›
Plants
Rose Advice.
Hello To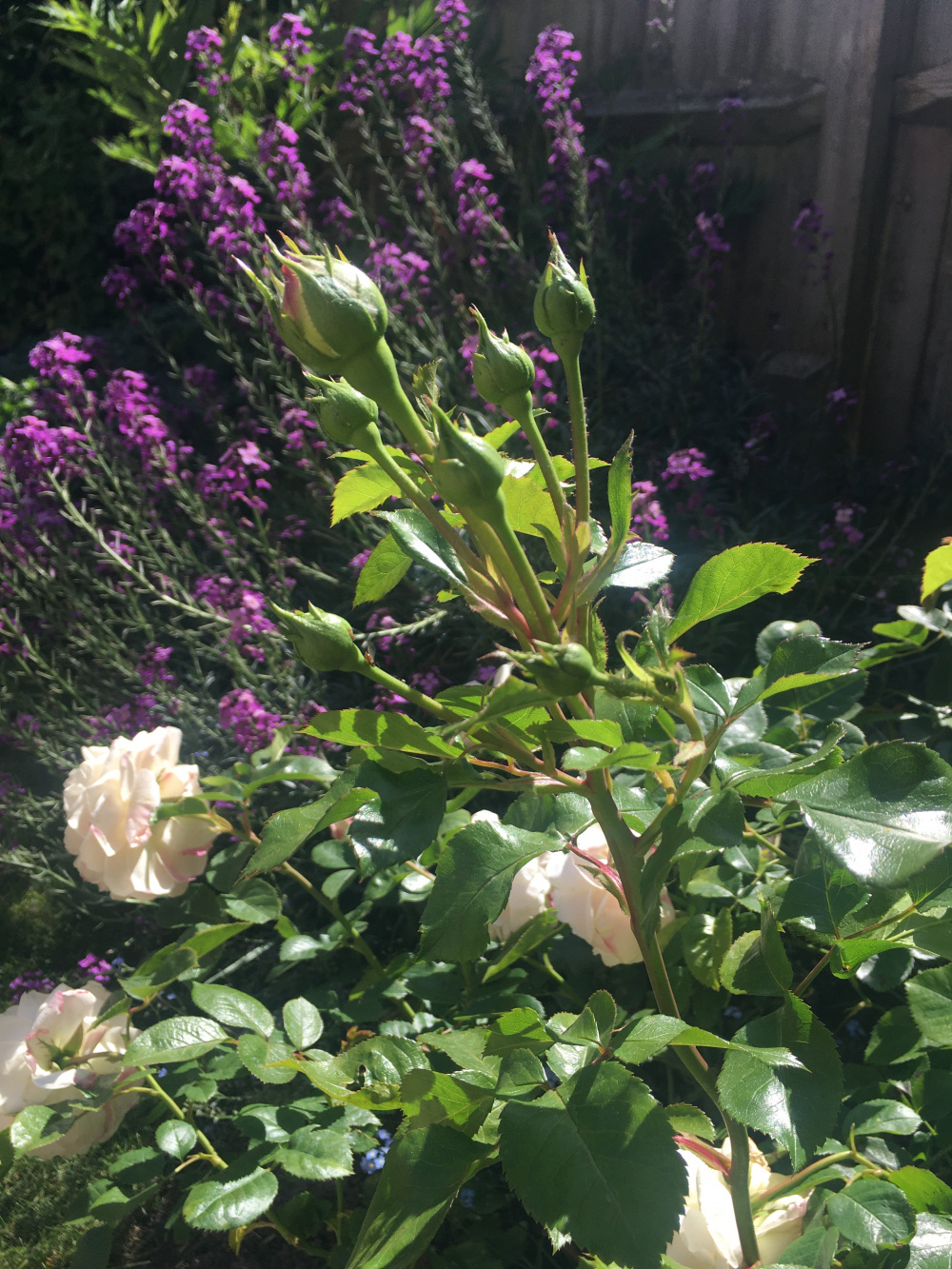 you all. 
Hoping somebody may be able to answer my questions about my Rose bush. 
My white DA roses bush is now flowering beautifully and I am really pleased with it especially as it was planted in memory of my lovely little Westie. 
The problem I have is that 3 stems are growing with multiple buds where as the flowering ones are single. 
I am pretty sure these are suckers but they are growing above the ground at same level as the proper stems. 
Should I remove them? If so will it damage the plant?