Forum home
›
Problem solving
Brown Spots on Helenium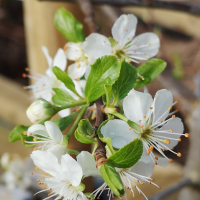 februarysgirl
Posts: 808
On my morning walkround, I saw some brown spots on my helenium which I've never noticed until today.
One thing I have seen over the last couple of weeks is that some of the leaves are crinkly.
A few weeks back I did see some aphid larvae and eggs on there which I scraped off. Could it be something to do with them? What do I need to do?