Forum home
›
Plants
....more Rose Garden notes...2020
As I take an insane number of pictures, I thought it best to start my own thread, rather than clutter up any other... if anyone is looking in, thank you, and I hope you see something of interest... I aim to keep this going for maybe 5 or 6 weeks...
My roses are not for everybody, but I have some unusual ones this year, so let's see how that goes.
I do not spray roses and tolerate just about everything that's living here...
Some years are best forgotten, this is one... I'm trying to pretend it never happened.. maybe you are too.. ?
I love these lavender Tulips, they've been in flower for exactly a month.. they might be called 'Alibi', but label gone missing..
'Zephirine Drouhin' [Bourbon 1868] just starting main flush.. growing over a Daphne bush..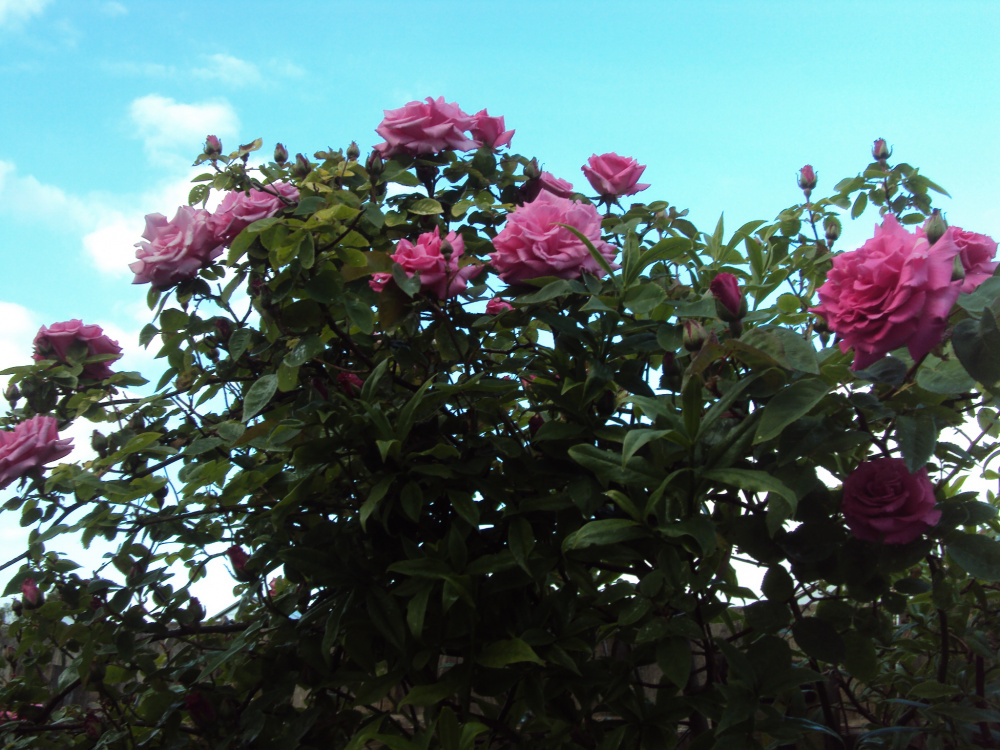 'Desdemona' and 'Anne Boleyn' roses..
..another shot of 'Anne Boleyn'..
'Mme. Lauriol de Barny' [Bourbon 1868]
..with 'Kew Gardens'... full flush in about a week I think..
..more to follow..
East Anglia, England