Forum home
›
Problem solving
Leggy Escallonia and Potato Vine- Help!
Olivipe
Posts: 6
Hi Everyone
I have inherited a very beautiful but very overgrown garden in a house move. I'm slowly working my way through everything... this week I am wondering what to do with what I believe is an Escallonia Apple Blossom and a Chilean Potato Vine, which have both become very leggy with growth past head height. The latter is so overgrown it took me a long while to identify it as it does not look like any of the photos i've seen online. The purple flowers with yellow centre make me believe the identity is correct?
Part of the reason I love the garden is it's very private (due to all the overgrown plants!) and has a slight mystery to it. I'd love some advice on giving these two a trim to keep them healthy and bring a bit more growth to the lower halves, whilst keeping a screen to the neighbours (if possible!?). Advice on when is best to prune would be great too. 
Thank you in advance
Believe this is Escallonia 
escallonia on left, Chilean potato vine on right. Approx 10-12ft tall
Chilean potato vine weaving through fence. Bare to approx 2.5m
potato vine stem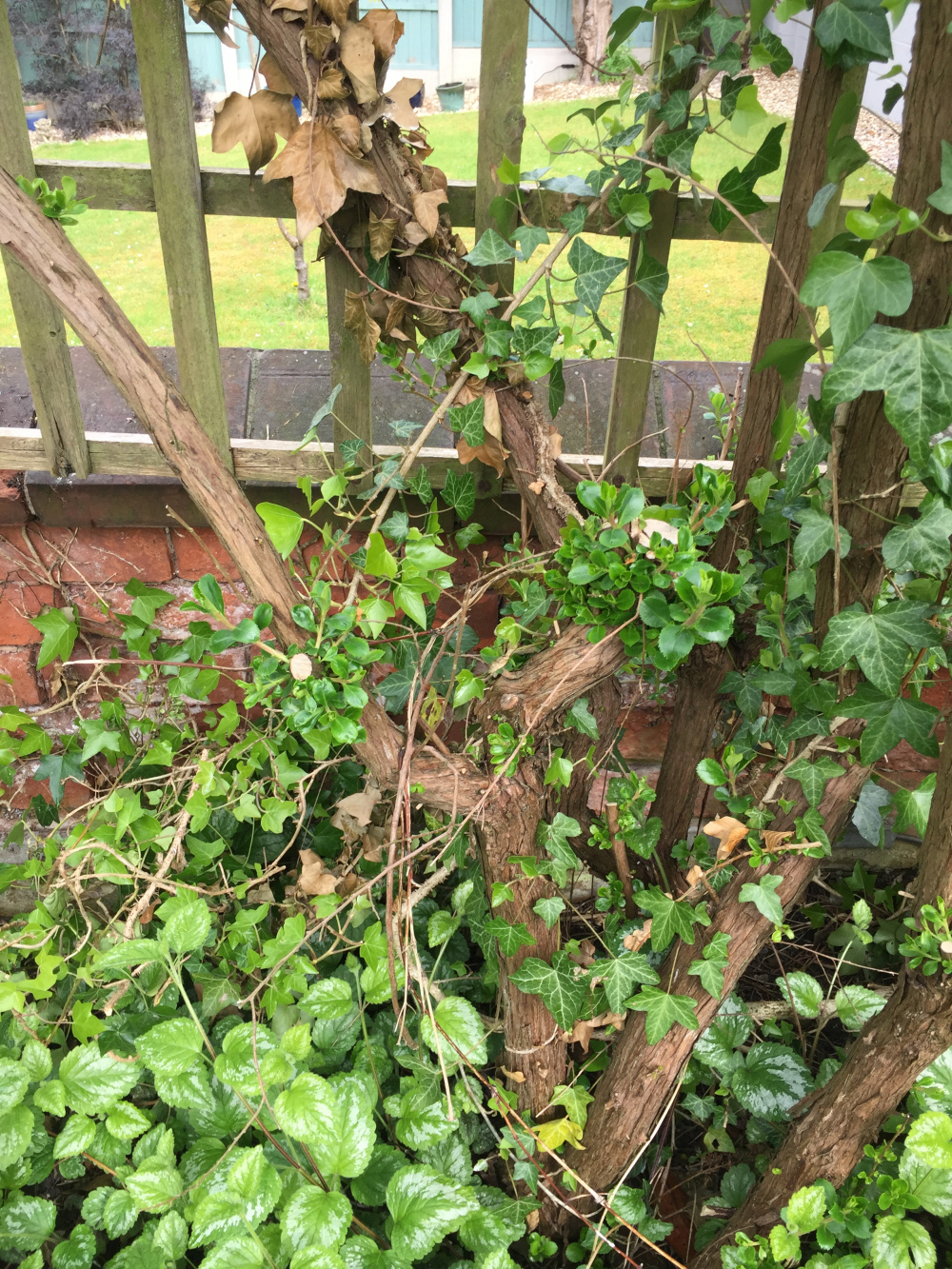 new growth on Escallonia from where I cut the worst back last year