Forum home
›
Problem solving
Portuguese laurel help
jpfitzpatrickuk
Posts: 6
planted five Portuguese laurel trees in October 2018 and for the first year they were fine with no problems and good growth. Around the end of April one of the trees had a big leaf drop. I didn't notice anything wrong with the tree prior to that. I have been watering the trees throughout the dry spells up until the leaf drop and following it with a weekly feed also. The other four trees are doing really well. Two weeks on and the poorly one is still struggling with yellowing drooping leaves. The big leaf drop coincided with the deciduous tree next to it blooming but that could be just a coincidence. Only other thing to note is that a few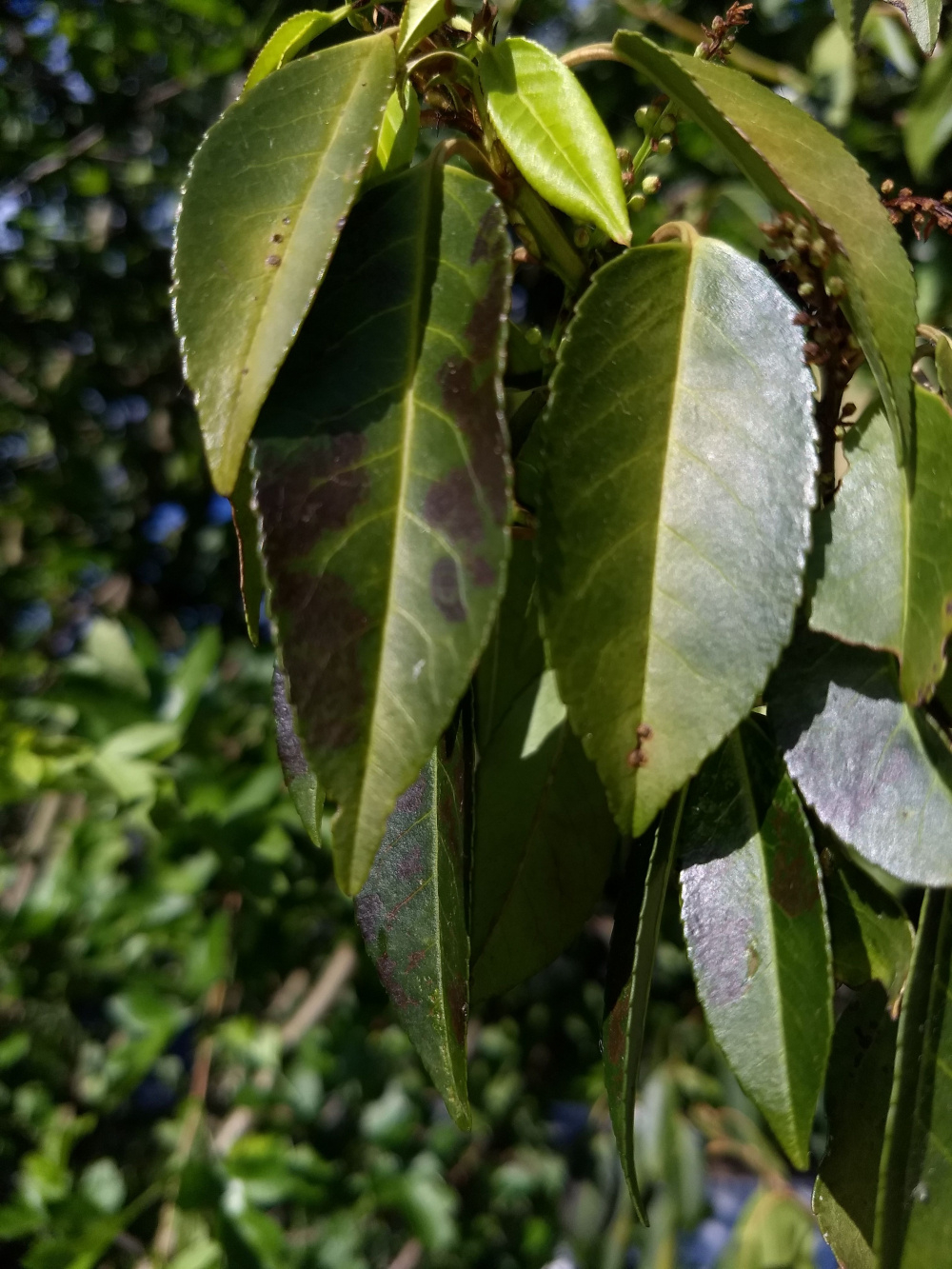 of the leaves have some dark spotting and there is also some damage to the bark on the trunk. I'd be grateful for any help as it feels like we're going to lose the tree.
I did carefully dig down one side of the rootball at the end of April to check the moisture of the soil and it did appear a little moist. Definitely not dry.
The last three photos were taken on 28th April.