Forum home
›
Tools and techniques
Oasesbox self watering planters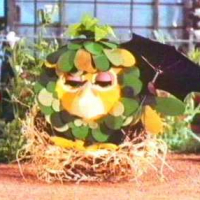 REMF33
Posts: 641
Has anyone else boght these and had any success with them? I bought a few the other year, and I'm afraid they seemed to kill off my curcubits (or would have if I had not removed them) and tomatoes did poorly. I think this may partly be because there's no way near enough room for compost, but also, given how quickly the curcubits began to fail, possibly because the roots end up sitting in water? (Although this also happens, in the end with the very successful Quadgrow). Anyway, I forked out money, and don't want it to entirely go to waste. I
could
just drill holes in the green bits and use as ordinary planters. But before I do, any suggestions as to how they might be put to a use closer to the one intended? They could work well with coriander, which seems to drink water by the pint each day. And I have a mint plant in one which is clearly thriving without any doctoring.
I was thinking along the lines of putting a strip of capillary matting through the hole, then semi blocking the hole with a crock or some such.
Of course, the failures could be just something I did wrong as they seem to get good reviews. They claim you can grow peppers and tomatoes in them... 
https://oasesboxgardening.co.uk/the-greenhouse-guru/