Forum home
›
Fruit & veg
GLAD I'M NOT A SUBSISTENCE FARMER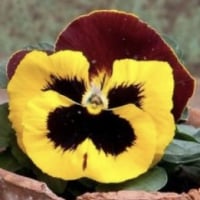 pansyface
Posts: 21,549
Just gone for a stroll around the policies this morning, following two nights of sharp frosts and another to come.

I have five bonny plum and damson trees, each over 15' tall, and every single fruitlet has been frosted and turned black. 

The pear trees look a little less damaged but aren't looking very cheerful.

The mulberry tree and walnut tree both look like someone took them on a trip to Greenland.

Thank heavens for the supermarket.
Apophthegm -  a big word for a small thought.
If you live in Derbyshire, as I do.