Forum home
›
Plants
Plant breeder's stories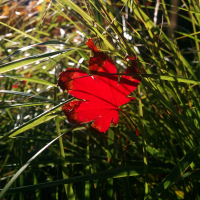 micearguers
Posts: 614
Today, after a post about Calycanthus, I was reminded of a site I used to read a few years ago. It was quickly found again. This is the site:
The tale of lemon-lace sambucus:

The calycanthus cross (Calycanthus 'Aphrodite'; also Calycanthus 'Venus' with wonderful sweet melon fragrance):
There are many more posts and glorious photos, a really interesting insight into what goes into developing all those new crosses and cultivars.