Forum home
›
Fruit & veg
How to prune peppers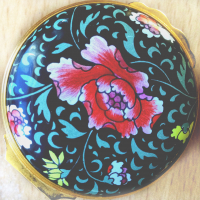 Emerion
Posts: 566
When I first grew sweet peppers I left them unpruned. This worked OK, but the brittle branches were easy to snap. 

A few years ago on "The Beechgrove Garden" TV program, they recommended pruning sweet pepper plants by removing one of each pair of branches so that you end up with one straight stem, closely tied to a cane. Peppers formed close to this stem, and that reduces the risk of breakage of the brittle plant as the fruit grows heavy. I've tried that, and it works pretty well.
I've just seen a YouTube video in which a gardener recommends nipping out the leading shoot in order to promote a bushy plant and a maximum crop.
If you've tried this, how robust is the plant? I'm tempted to try it as I don't have many plants this year. What do you do for a maximum crop? 
Carmarthenshire (mild, wet, windy). Loam over shale, very slightly sloping, so free draining. Mildly acidic or neutral.