Forum home
›
Fruit & veg
Growing potatoes in pots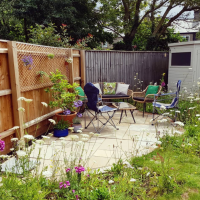 WildFlower_UK
Posts: 236
I have got some Charlotte seed potatoes which I received today (28 April). I have 2 x 40cm pots and 1 x 50cm pot, and some multi purpose compost. 
Q1)
I'm unsure how to start. Some guidance says I should chit them before planting out. Some say that chitting is just a way of getting a head start while there is still a chance of frost outside.
Should I:
a) chit the seeds for 4-6 weeks until they have sprouts about 1inch, and then plant into pots roughly end of May/early June, or
b) plant outside now (the chance of frost seems unlikely?)
Q2)
Whenever they are planted in the pots, I'm unsure how many seed potatoes to insert in each pot.
This article
says they only need to be spaced a hand width apart per layer (of earthing up). But other articles says only 3-4 seed potatoes per container in total. My pots are thinner at the bottom than at the top, so I could start with just one or two at the bottom then as it gets wider add 3 or 4 (or 5 in the 50cm pot) as I earth up? I don't want to end up wita
Any advice on when to plant out, and the number of seed potatoes per container, would be so helpful!
"If you have a garden and a library, you have everything you need"