Forum home
›
Problem solving
Please help, first time gardener. how to get rid of weed and grass to make flower bed HELP
manuraheel
Posts: 2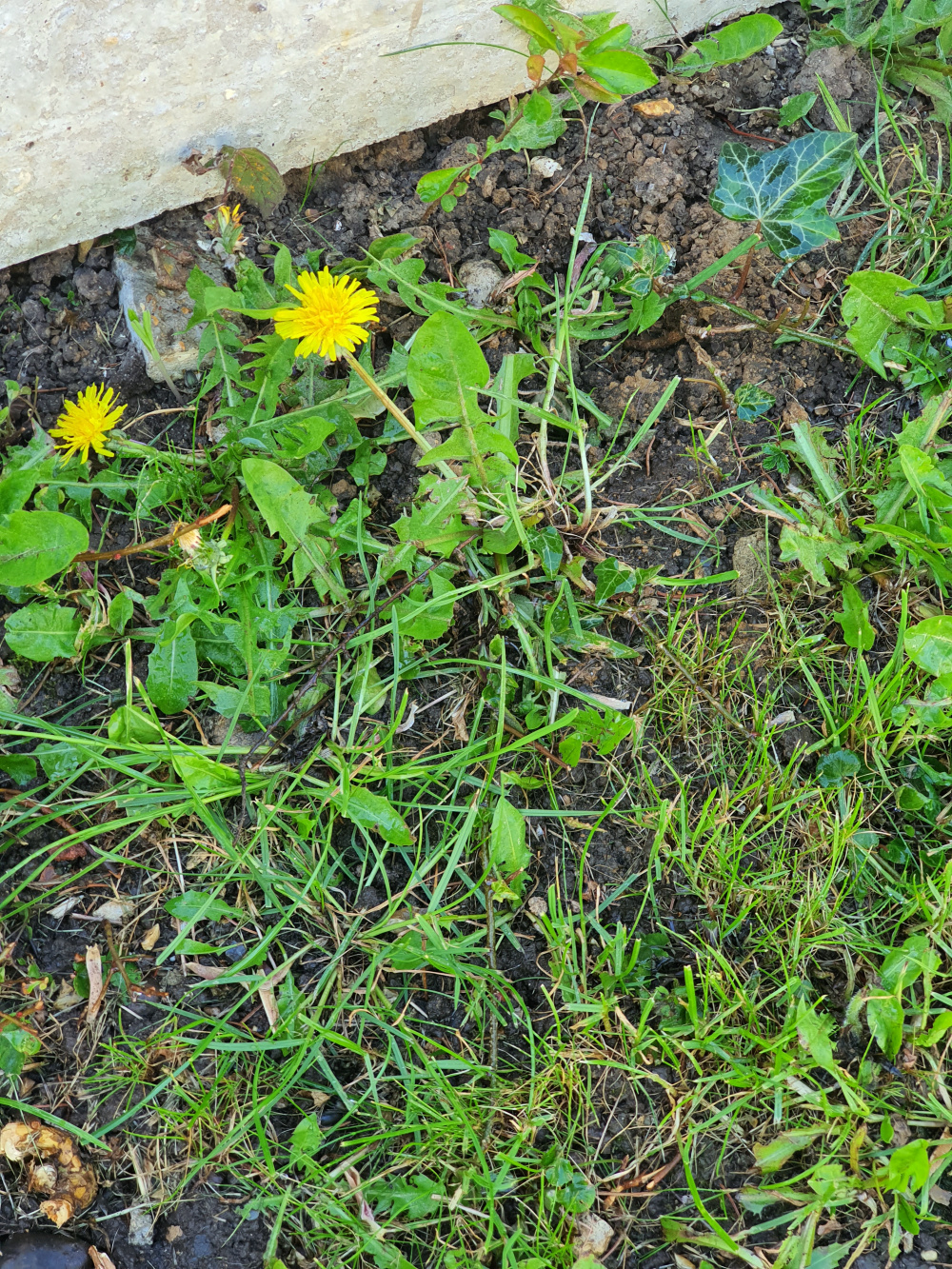 Hey everyone!
I really need your help. I'm trying to sort out the neglected garden to the property we moved into a while back. I feel it is in really bad shape, it has weed, moss and a lot of roots in the ground not sure if its ivy roots or tree roots.
Basically I don't have any gardening knowledge but have been reading a lot now to get into it. Let me basically first describe the garden.
It's a long garden with one tree which is full of ivy, the tree seems in poor health as we've barely seen any growth on it, the grass is all over the garden running from fence to fence of a terraced property. There are 2 other plants that I do not know the name of. 
I have managed to cut the vines of the ivy growing on the tree these are lots of thick vines around 2inch in diameter. My main concern right now is the grass.
I basically want to have long patches on the sides of the fence with no grass to create a flower bed, I started this few days ago but I am a little confused about the process. While there is a lot of info online I can't seem to find anything where it would mention to make a flower bed where there is a lot of weeds and roots. Both of these sides have a grass and weed ( plus a lot of os stone on top ). I understand I need to remove the grass layer, I have removed around 2/3 inches of the soil and grass but with a lot of struggle. There are lots of roots under the soil ( I am not sure what this is is it a root to a tree? ivy vines? or weed roots? I'm really confused) and while digging I keep on having to stop to first cut these. it's not so simple as the videos and tutorials online because of this plus the soil has so many stones and I have also managed to find pieces of glass and tiles. Anyway, my question are:
1) I am digging 2/3 inches right now. I keep coming across these roots, what are they? if its weed do I need to treat this area before I plant anything here? with what and how?
2) If these are not weed roots what are they? can I cut them?
3) Do I need to dig more than 2/3 inches for a flower bed? I want a clear distinction between grass and flower bed. I don't want the grass to grow there.
4) The 2/3 inch of soil that I am removing do I reuse this for my flower bed ( its full of weed,grass and the roots I've already cut) I've seen many videos saying to tip the soil over and use so I'm really confused as it doesn't just have grass but weed as well.
5) If the roots are tree/plant roots ( will this impact me planting anything in the flower bed?
I feel kind of lost as some places have mentioned to dig around 8 to 10 inches for a flower bed and just to mix the soil to loosen but I am assuming that's for when the soil is free from weed and roots etc.
I am going to attach pictures to show you a patch of my garden, these are all contious pictures all next to each other (the top part is where the fence is) this patch is a good 4 or more away from the tree and the 2 plants I mentioned. The images with 2 branches definitely had weed growing before I dug it up to reveal the branch, I might be wrong.
The second concern is the grass once the patches are done. Now this grass has moss and weed, I was told to use something like evergreen 4 in 1 to kill the weed off which I've already done. Its probably been just a few days so waiting for it to work. What do I do next to get a nice lawn. I feel the soil is compact and there is so much moss. I can't get any heavy-duty equipment in as its a terraced house and the garden is surrounded by other houses. Sometimes I wish to returfing my lawn ( I would need to do this myself!) but I really need to understand if fixing the existing lawn is possible or not.
Thank you for listening to my problem! No joking but I am desperate for any help
. Thanks