Forum home
›
Problem solving
Leylandii removal
Palustris
Posts: 4,212
We are in the process of removing an 80 feet long conifer hedge.

This is part of the hedge. As you can see it has in the past been badly trimmed so that our side had no green on it.

As you can see, 3 foot of trunk left to aid stump removal. Stumps have to come out as they are in the way of the fence posts.

There is a problem with disposal of stumps and trunks.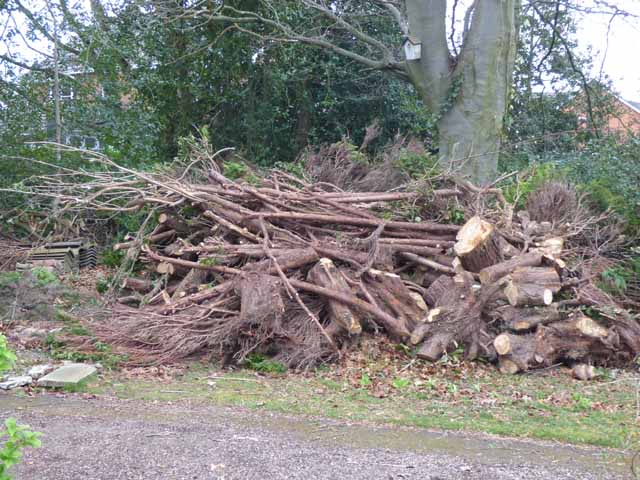 There is an even bigger problem with disposal of the brash.
The re-cycling place is closed. I am shredding this and putting it on an unused, as yet part of the garden.

Any sensible suggestions welcome.