Forum home
›
Problem solving
French Lavender concerns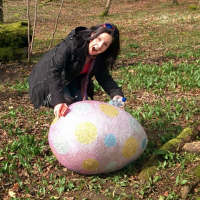 cazsophieq2019
Posts: 192
Hi again
I hope you're all well.
I recently purchased a couple of French Lavender plants, planted them in the same container with 50/50 horticultural grit and compost, planted out two weekends ago.  One of the two plants appears to be doing ok however the other (if you can see in the picture seems to be floundering a bit.  Perhaps separate containers?  Pix should be attached.
tt
a
I live outside Belfast, the front of my house gets full sun but is quite exposed to winds etc.
Your help is appreciated.
Thank you