Forum home
›
Problem solving
Lupine Troubleshoot - help!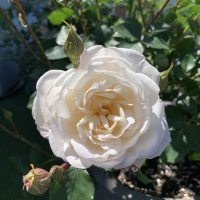 celcius_kkw
Posts: 752
I potted up a few Lupins a month ago  it noticed some of the leaves have turned a funny grey colour.. do you guys think this could be some sort of fungal infection? 
All the leaves were green when I bought them in their little pots and this change of colour only started after I potted them up in a larger container.. have I done something wrong?