Forum home
›
Problem solving
Hot composting, bokashi or wormery for kitchen waste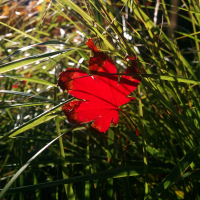 micearguers
Cambridge
Posts: 605
Our council has stopped collecting green waste. I am already composting garden waste in a cold composting heap. I'd like to compost our kitchen waste away from any rodent interest. I am trying to decide on one of these three systems.
Hot composting (say in a 'Dalek' style bin) versus Bokashi versus wormery. The advantage of the latter two is that they might be faster, as far as I can tell, are quite space efficient, and generate liquid feed. A downside of Bokashi is that the resulting product might still be of interest to rodents and that it requires continued addition of a 'bran' starter - an upside is that it should be odorless and can be done indoors. A downside of a wormery is perhaps that it requires more attention. I have a deep love for worms, this option seems quite attractive anyway. An upside of a Dalek-style bin is that it is quite certainly able to handle a large volume.

Feedback about any of the relative merits of these systems would be much appreciated.