Forum home
›
Problem solving
Purple Sprouting Broccoli - caterpillars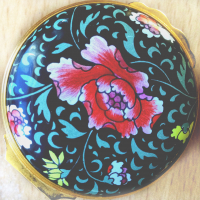 Emerion
Posts: 566
Hello,
How do you keep your purple sprouting broccoli safe from the dreaded cabbage whites? I would like to keep them away with a mesh, which obviously needs to not be touching the plant anywhere. But as you know, the plants grow pretty big. I've never been able to construct a framework big enough to cover it, that will also stand up to winds. Every year I'm spending hours picking the little blighters off my plants, and some of them still get ravaged pretty badly.  I would give up, but it's so useful at this time of year. 
I remember someone suggesting a peanut feeder nearby to encourage blue tits and the like to hang around and eat the caterpillars. Has anyone tried this, and what did you think of it?
Carmarthenshire (mild, wet, windy). Loam over shale, very slightly sloping, so free draining. Mildly acidic or neutral.