Forum home
›
Tools and techniques
Has anyone ever successfully completed on patio?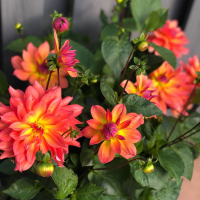 Dinnerplatedahlias🌸
Posts: 97
Unfortunately the only area we have on top of soil to compost it right next to our neighbours seating area so don't want to put a compost bin there for obvious reasons. 
Our only other option is a concreted area of monoblock at the side of our house but know how this would work with liquids leaking from the composter or the fact worms couldn't get at it. 
Any suggestions welcome 🙂