Forum home
›
Plants
Do plants really like a bit of extra sugar?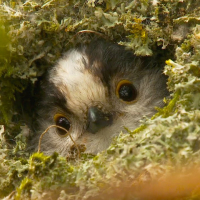 EricsGarden
Posts: 151
Yesterday I saw a fascinating video on youtube about growing plants. In the video, a nursery owner is teaching a class on growing plants and a couple of things really got my attention.

He said that in his nursery they regularly spray their plants with a Molasses/Fish/Seaweed solution.

His logical reasoning for adding sugar seems very sound to me. Plants create carbs/sugars via photosynthesis, because they need it. If you give them some, the plant can divert its resources to something else like growth. Or the plant will be able to store the extra sugar for next spring.

This is apparently a vital technique for growing things like enormous prize winning pumkins, and is supposed to be great for improving fruit yields up to 5 times.

I'm a naturally skeptical person and I don't believe everything on the internet. So I need to get the opinions of others with experience and expertise.

I did a quick search on this forum and so far I'm unable to find any mention of using sugar . I'm about to start researching it and may do some experiments to gather some evidence for myself.

So what do you think?

I'm new to this forum so I'm not sure if it's OK to share the youtube video or not.