Forum home
›
Problem solving
Advice on Greenhouse glass replacement tips and techniques please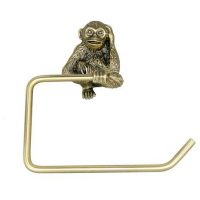 Pheobe33
Posts: 20
Hello all...
We have a greenhouse that was a bit neglected when we came to live here, falling apples and ivy growing between the frame and glass have meant about 9 panes have cracks or holes. It has glass panels to the roof and sides but on the bend it is plastic.
I have a quote from the local glazier, £5 per pane, pretty cheap but it tots up if I were to replace them all.  They do 610x610 and 610x480 as standard but can cut to size which we will have to do as there are 4 sizes: 610x610, 610x560, 610x500 and 610x360 (approx).
These might be stupid questions but what I would like to know is:
How can I measure the panes for the exact sizes (is it best to remove them first then measure)?

What is the technique or are there any tips for safely removing the panes? (there are clips holding the glass in place and rubber stripping on the frame) but I don't want to slice a wrist wrestling these off or coming at it from the wrong angle.

The biggest puzzle is the plastic on the bends, it looks like a couple of them have broken down and become brittle under the force of the metal glazing clips.

Do I have to order the bent plastic but then how do you even measure the bend to get replacements (I don't even know the supplier, could be Halls)?

Could you buy some perspex but then how do you measure the length to cut it? then how do you bend it? and what sort of perspex?

I have tried to re-enforce the panes with T-rex tape and it has held through the storms but is now peeling, does anybody know how to patch up better? I could do a couple of patches to save on cost as there are about 3 panes just with stress cracks.
I enclose some pictures (from the better side as there is a trellis and apple trees, now cut back, up against the broken side)
Can someone give me a Dummies walk-through? Thank you in advance for your advice...