Forum home
›
The potting shed
Bay Leaf yellow/brown on outer edges - other bay trees fine!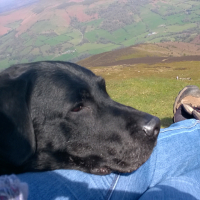 c_watkins
Monmouthshire
Posts: 23
Hello,
Here are two pictures of the bay leaf from my 5ft tree in a sunny position (well in summer anyway!).  I have four of them, all have been great so far (planted 1.5 yrs ago).  The soil is clay but not horrific clay. No standing water. There is a trellis fence behind the tree. The site faces south west/west. There is a huge cotoneaster nearby, which does shade the site a little, but the tree with the brown edges is furthest away and the others are fine.
Would anyone have an idea of what has happened to these leaves?  They are all over the tree, on the outer edges though not the middle.
I can send a picture of whole thing later if that would help.
Many thanks,
Chris