Forum home
›
Problem solving
Privet Dropping Green Leaves
arkofm
Posts: 3
My 3 year old privet hedge has been slowly dying, plant after plant, for the last year. Green leaves just fall off. A nursery employee came by and couldn't figure it out. Said water was adequate, no sign of disease. Today I noticed brown spots on some leaves of one of the plants... but it had started shedding green leaves long before the spots came along. So maybe now it's got some disease from all the stress?

Some clues:
--Los Angeles, San Fernando Valley.
--It started in one area and has now spread 8 feet into either direction of the hedge... so perhaps it IS some kind of disease?
--Soil is more clay than loam.
--Watering with (2) 2gph drippers per plant, for 15 minutes, 3 times a week, during winter. Longer in summer.
--Initial planting was too deep. Since then 3 or 4 plants that died were replaced at correct height, and then 2 of those died.
--Fearing the rest of the plants were still planted to deep and have been sitting in wet clay soil I turned down the watering, but leaffall continues. (side note: Leaffall, new Bond movie?)

Any insights would be appreciated.

Thanks!

Problem area in the middle of hedge: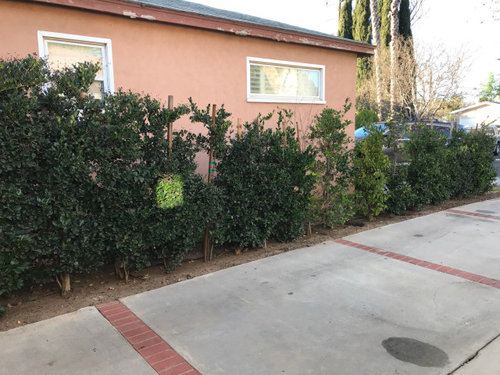 Problem area: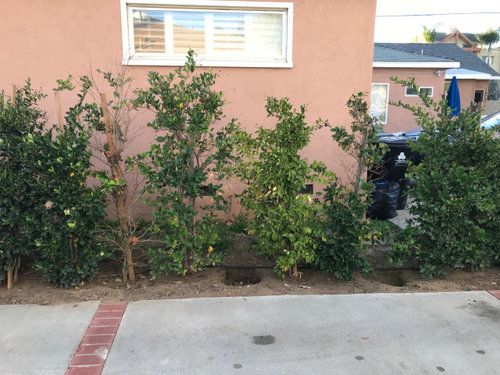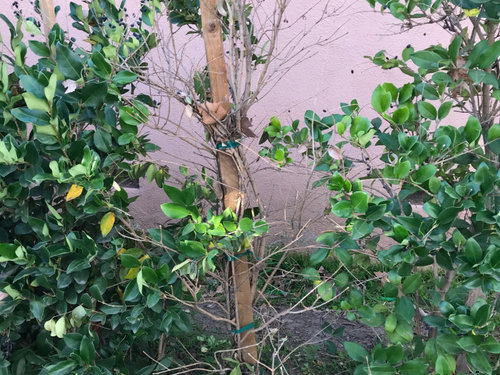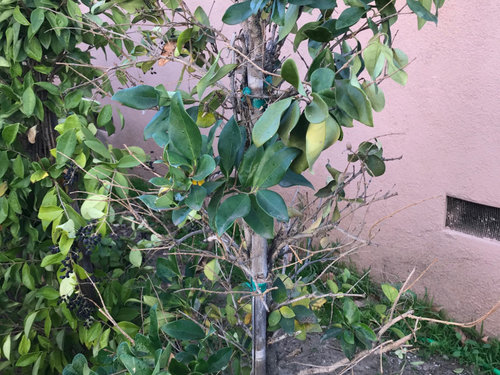 Brown/white spots on the tree above: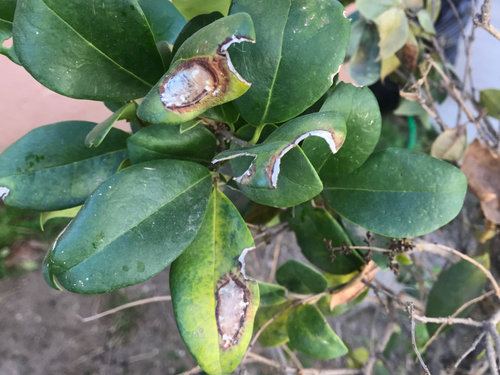 I dug out a privet last summer that lost all it's leaves, here are the roots: