Forum home
›
Plants
a jasmine lower growing? fragrant too
I've got one of these but it barely flowers and I think it is semi shaded,  growing over an arch mostly East facing, but under an apple tree to the west. I wonder if it doesn't like its site? It is about 20 years old so maybe it is a bit elderly? It is strong growing and  I cut it hard back (after "flowering") as otherwise it grows up into the apple tree.
 I  wondered about moving it to a South facing wall,, but the vent from the kitchen is about 10 feet high on this wall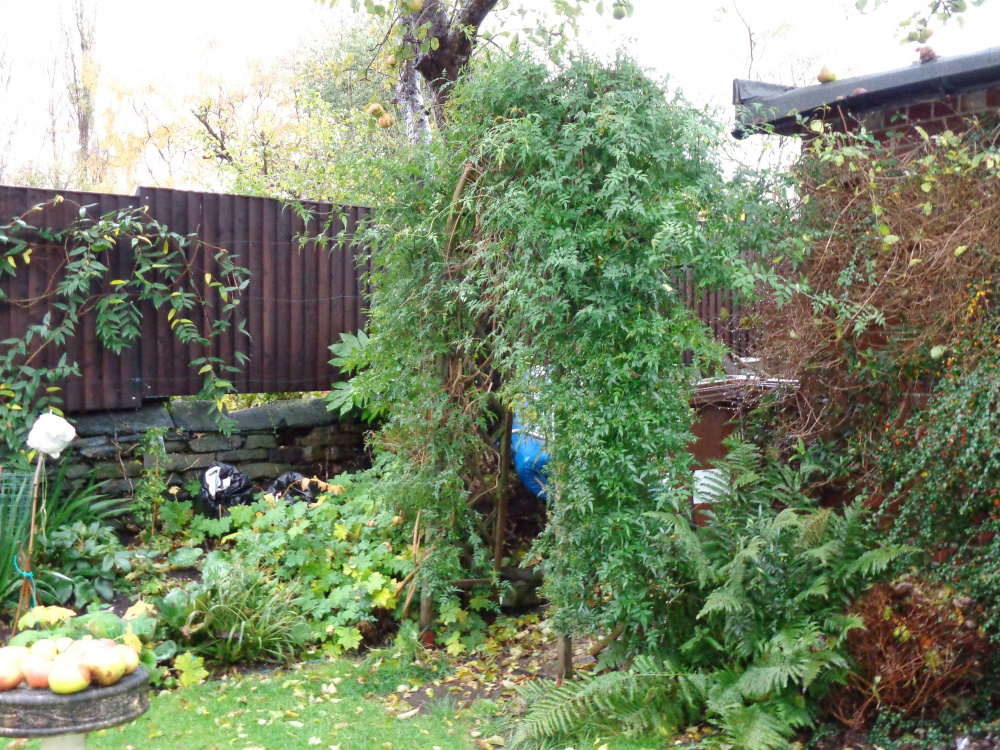 . I don't want to be up ladders cutting it back, so I wondered if there was a fragrant one not too strong growing. It doesn't look like it after an internet search.
 I'm planning to replace it with a clematis Lambton Park. Is there another fragrant climber that would like the south facing wall, but again not too vigorous