Forum home
›
Plants
Daphne bholua 'Jacqueline Postill'...
This very large shrub has started blooming for me... sometimes it can start mid Dec, but usually it's mid Jan and will finish early to mid April... it's at its best Feb/March... so a very long flowering season ...
I keep it pruned to about 8 x 5 foot but 10 or 12 foot by 6-8 foot is easily achievable after 8 years or so...
It asks only one thing of the gardener... once planted, don't move it...   snails can be a problem as they hide in the branches and eat the leaves..
The usual intoxicating scent.... well worth a try if you've not grown it before...
...snow and frosts are not a problem...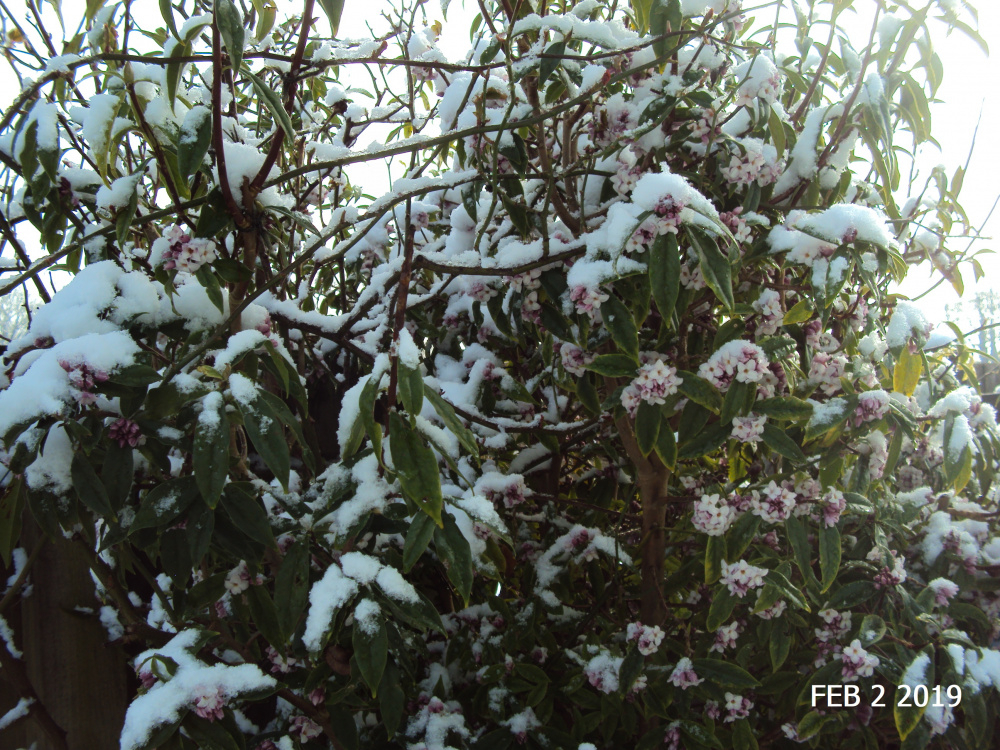 East Anglia, England