Forum home
›
Plants
Rose 'Ghislaine de Feligonde'....
...one of the longest flowering rambler roses I know of... when established... I've had a few hard frosts...-3 a couple of times recently...  I keep it to about 8 foot high by 10-12 feet width but it's capable of much more...
[Turbat, France 1916... named for a grand daughter of the breeder]
Berberis 'Bagatelle'... colourful rounded shrubs...
autumn colours on Geranium x cantabrigiense cultivar..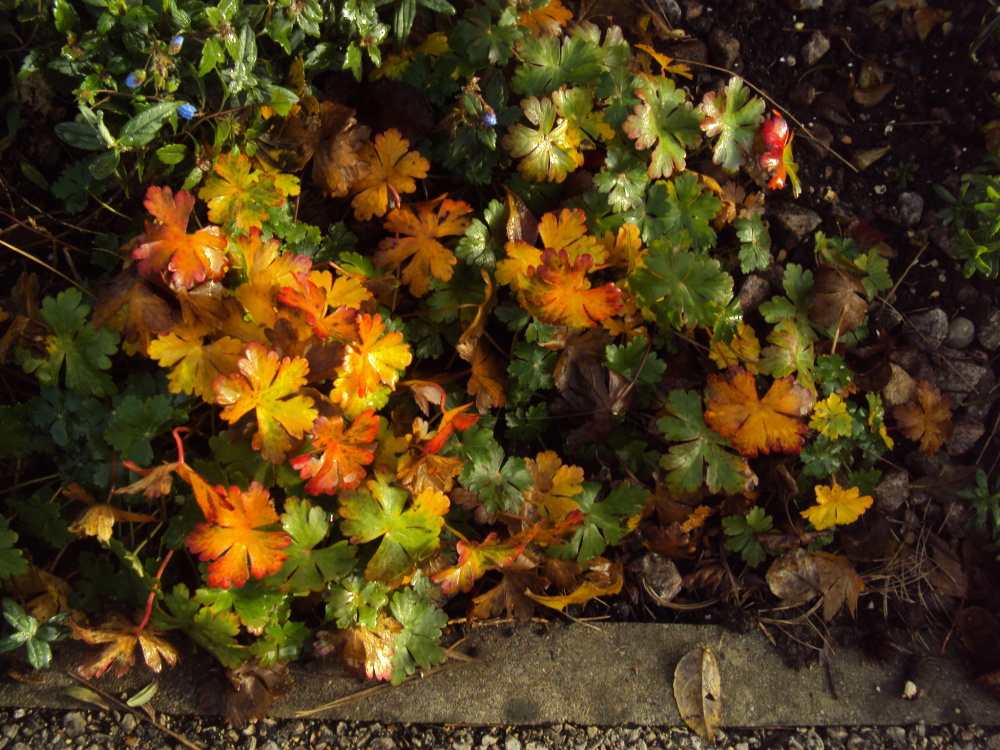 ...can't help but admire their work...
East Anglia, England