Forum home
›
Garden design
Garden border make over - suggestions please
acampbell1
Posts: 8
Hi there. New to this forum. Interesting reading across the posts. I've recently moved house and the previous owner wasn't much into his gardening so I've inherited a relatively blank canvas to work with. Apart from some "dwarf" conifers there is little planting.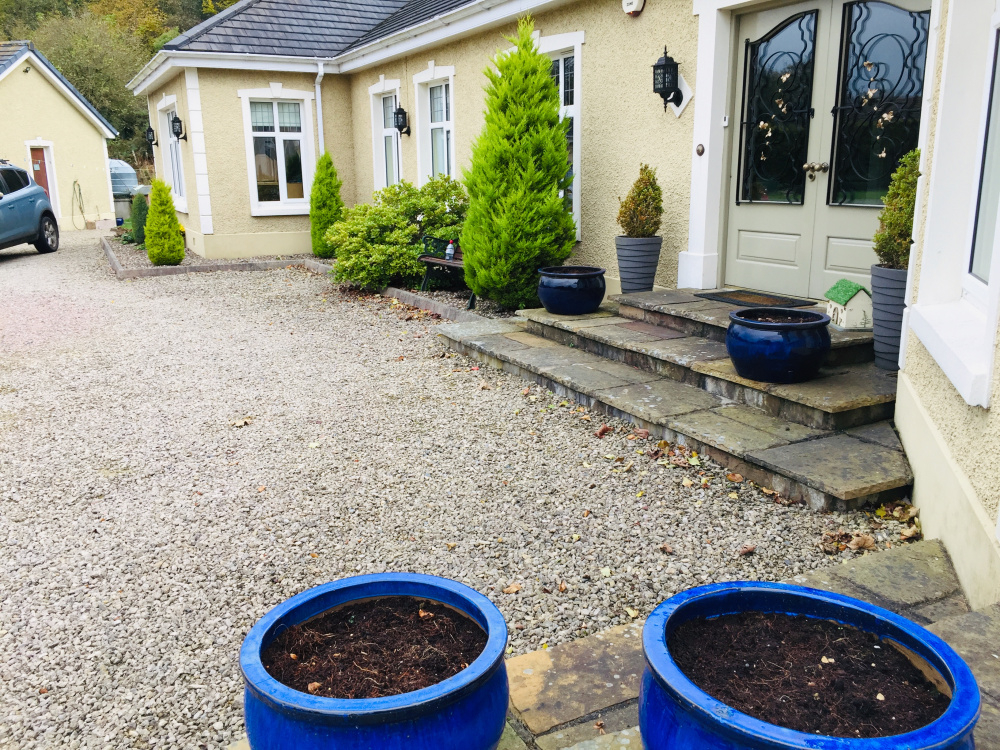 I like the thought of a typical country cottage flower filled border in front of the house. I've already purchased some Chrysanthemums on offer in a local DIY store so that will get things started. 
I am looking for some help/ suggestions on best way to take this project forward. I don't want to block the windows with really tall plants
The border is lined with a weed control fabric and covered with gravel although it isn't totally weed free. and I don't have huge amount of time to be regularly weeding so I was thinking I need to maintain the fabric/gravel covering but I guess that would prevent getting a good spread of plants?
Could anyone offer some tips or point me towards somebody good online garden design resources? I'd love to document the project with plenty of photos.