Forum home
›
Problem solving
What is wrong with my yucca?
saragarner1980
Posts: 4
I got this yucca about 6 months ago, it was super healthy. Now it's leaves are paler in colour and look a bit matte and it has dead tips with some splits and black patches in leaves. The leaves are more wilted than when I got it. The new leaf spike has dried out and wilted on one trunk. The trunks are firm.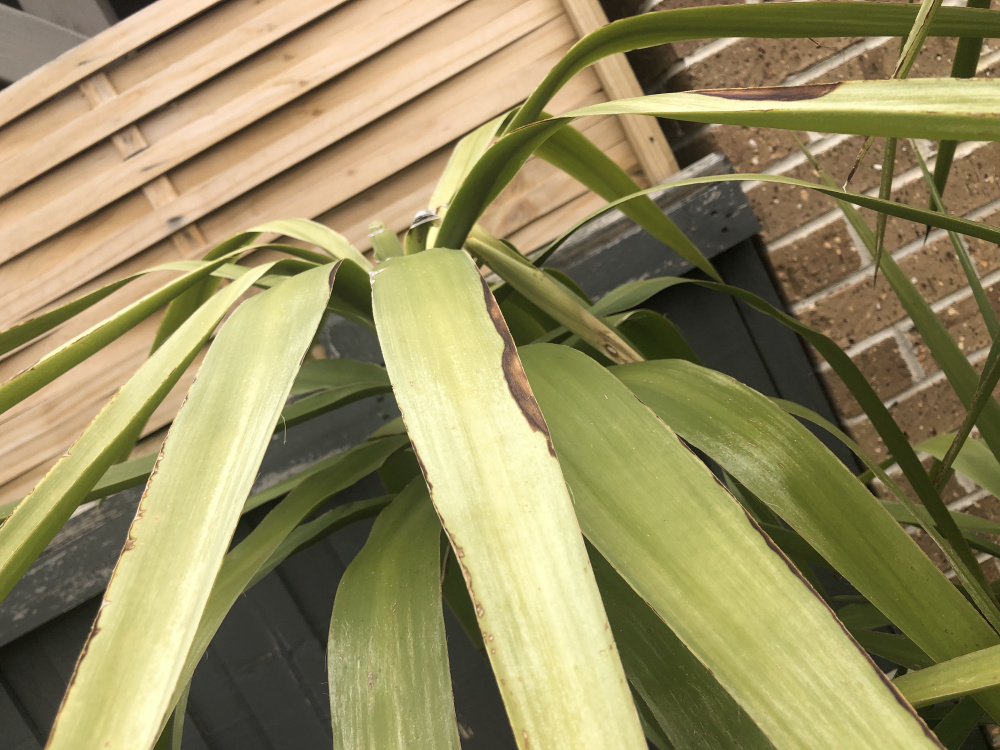 There are no roots coming out the bottom of the pot. I tried to dig down to look at roots but I could only get down about 2-3 inches and they were brown and crispy, they broke away in my fingers. 
Is this from overwatering or under watering? Is it possible to save it?
Any help would be very appreciated as I really don't want it to die.