Forum home
›
Problem solving
What's eating my rhubarb leaves? :-(

*FlowerGal*
Posts: 5
This is my first year growing rhubarb. Up until August I had 2 beautiful healthy vigorous plants... 
Since then all the leaves are getting completely decimated with holes, and turning yellow. I've been pulling them out and putting them in the bin. 
Does anyone recognise this issue and know what to do? I'm grateful for any help! :-)
Here's a few pictures of the sad plants: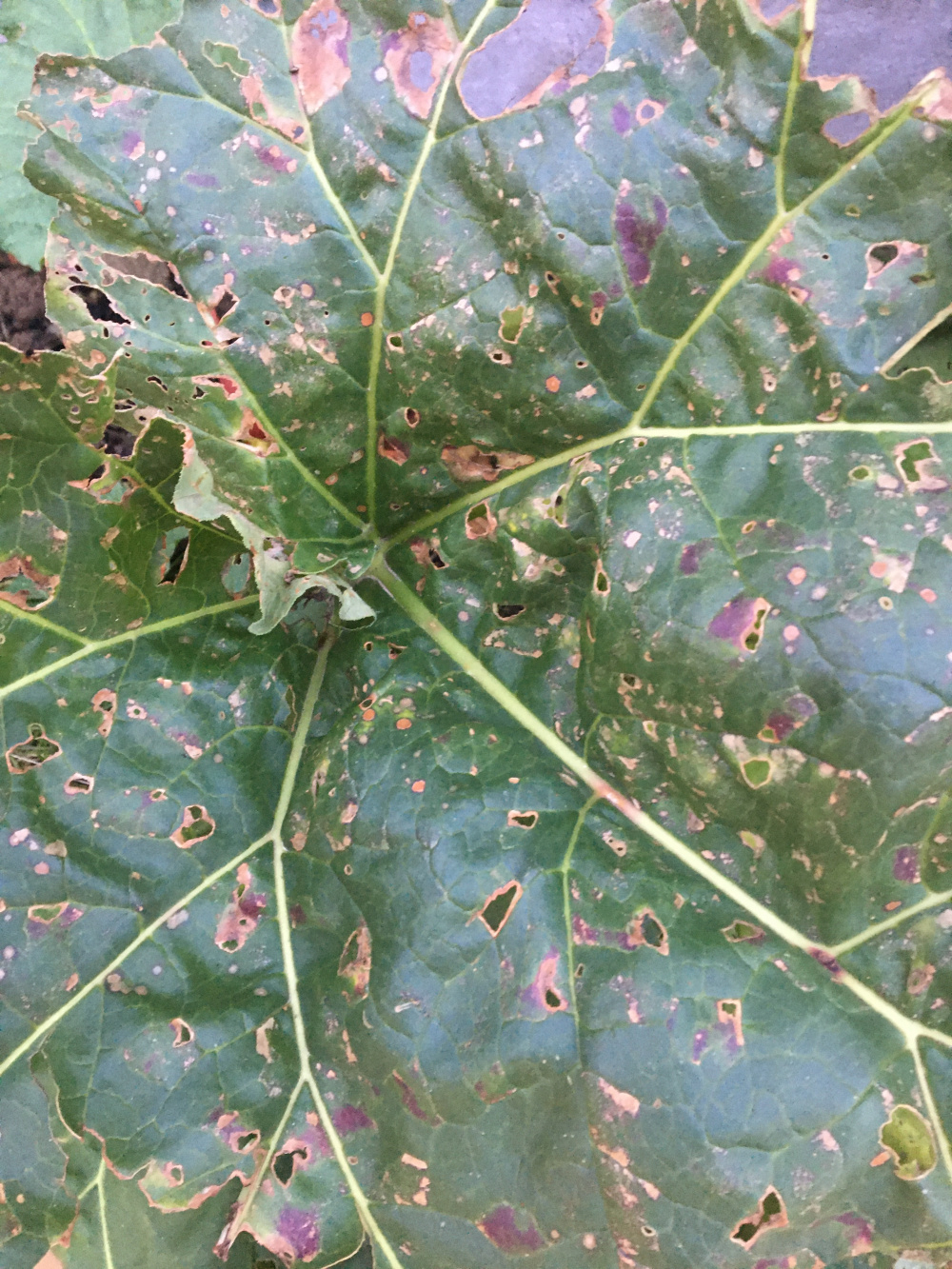 No other plants nearby seem to be affected, except the weed directly behind has similar holes: 
I gave the leaves a good shake to see whether any little creatures fell off but nothing....
I did find a few of these unsightly black splodges but not sure if they are relevant. 
Please help! :-)