Forum home
›
Fruit & veg
overwintering inca berries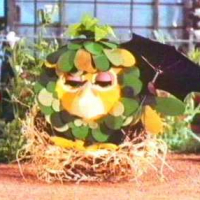 REMF33
Posts: 720
Another overwintering question, although hopefully the frosts are some time off... I have 5 large inca berry plants, currently with lots of fruit either ripe (I should start harvesting in earnest before the squirrels do!) or ripening, and even some flowers. Some of the leaves are a bit yellow, but otherwise healthy, I think (but probably pot bound.)
So... I was wondering about overwintering them. I have limited space in a glass covered area down the side of my house (unheated) - no green house. If I were to attempt to overwinter (I have read that you get an even better crop the second year) what do I need to do? Can I/should I prune them? I don't have room for them all in the 'lean to' if they remain the size they are now. Could they be left outside with fleece on them?
I am in South East London.
p.s. I also seem to have a lot coming up as seedlings in the cracks in my patio. At least I think that's what they are. They must be from last year's...which makes it a very long germination period!