Forum home
›
Plants
Is this Hemp?
sampullman
Posts: 30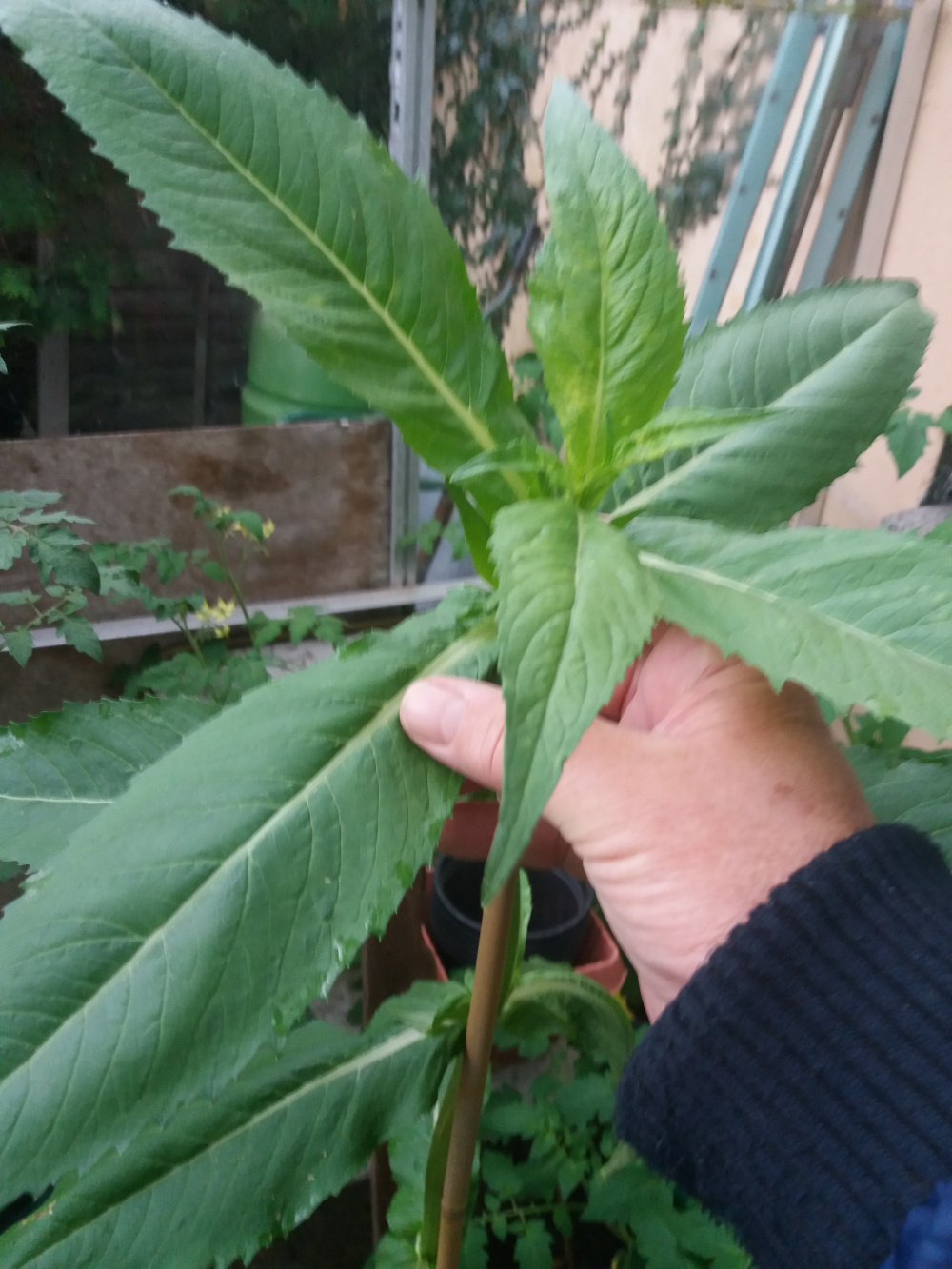 Recent newspaper reports brought me to this forum. I read that a mystery plant was identified as being hemp probably grown from bird seed. I have a similar intruder and it has grown to about five foot high in as many weeks.
It has needed support to keep it on the straight and narrow and appeared in my greenhouse where I have kept it watered while I waited for a flower to appear. It looks very much like the pictures I've seen but the leaves on mine seem wider and not as spikey.
I hate killing any plant especially one that has kept me so entertained and curious for the last month. I'd be grateful for opinions on the identification. Thanks.