Forum home
›
Plants
Is anyone a fern expert?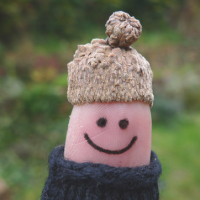 wild edges
The north west of south east Wales
Posts: 6,164
Due to a leaking greenhouse gutter that was hidden by a climbing plant, the one corner of my greenhouse floor has been really damp for a few months and I only found out when I was clearing things out in there ready for the winter. The bonus is though that the floor is covered with tiny ferns (fernlings? fernlets?). The floor is just hardcore that was wacked solid 10 years ago ready for slabs to be laid when I eventually get around to it... Anyway I'd like to transplant all the ferns and use them in an experimental vertical garden next year. What do I transplant them into and any tips for giving them a good start over the winter? One of them is quite big now so getting it out of the ground will be tricky. They can stay in the greenhouse under the bench in the shade though.