Forum home
›
Plants
Soil level sinking in large plant pot.
Guernsey Donkey2
Posts: 6,713
I am looking for opinions and advice.  We planted this Acer in a huge pot around 5 years ago.  During that time the soil has settled, the level of the soil and plant has dropped by around 4 - 6 inches and I would like to know if I can safely top up the level of the soil by a few inches or would this cause the plant to rot? What would you do - ignore it, or try to raise the level of the soil up.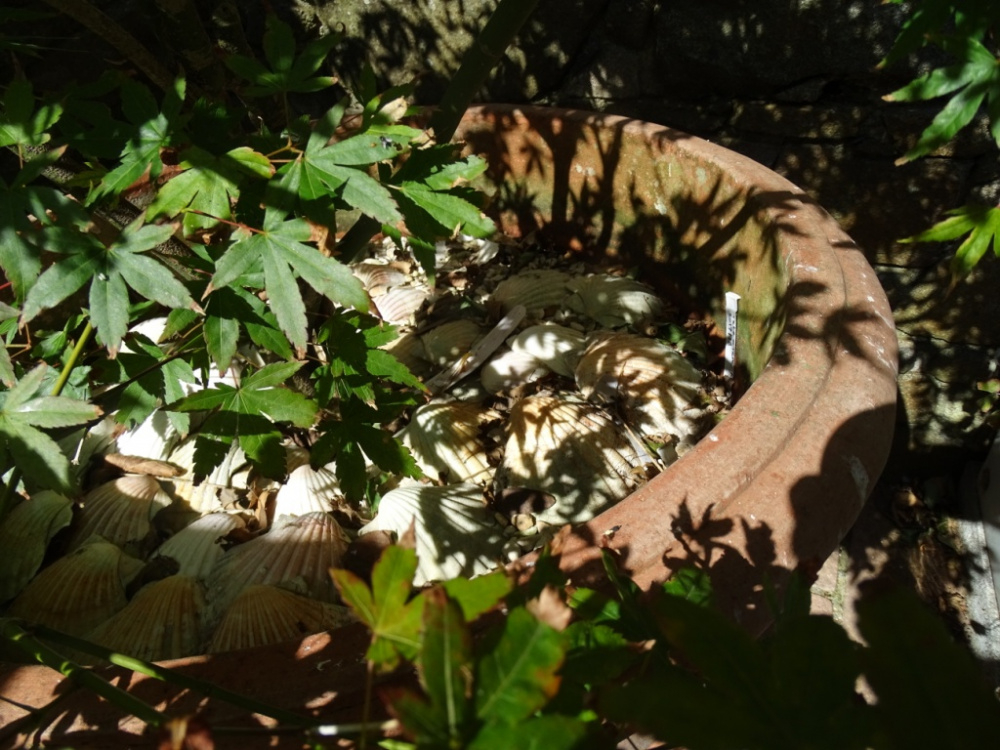 Showing the Acer plant with the gap from plant to top of the pot being around 5 inches. The pot is around 36 inches tall x 21 inches across.
I know the ultimate answer is to lift the plant out of the pot and replant at a higher level, but doing that would be a major job and either the plant or we might snap in the process.