Forum home
›
Fruit & veg
Climate Confused Raspberries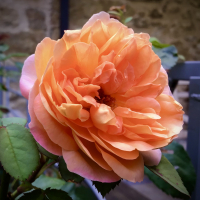 Nollie
Posts: 7,316
My new Joan J autumn raspberry canes, planted in February, have gone through their growth/first fruiting cycle pretty rapidly, the old canes have flopped over and are dying back and new, vigorous young canes (like you would expect to see in early Spring) are already popping up. 

I cant decide if I need to chop the old canes down to the ground now, which is rather earlier than usual, plus what the impact will be - autumn fruiting raspberries in April, perhaps?!

What do you think? Leave the old canes to flop or go for the chop?
Mountainous Northern Catalunya, Spain. Hot summers, cold winters.