Forum home
›
Plants
Planter saucer - is it necessary?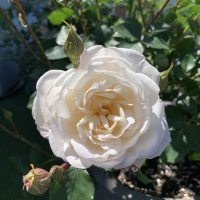 celcius_kkw
Posts: 751
Hi guys 

I'm just wondering about the use of planter saucers for pots outdoors. Is it necessary and apart from catching draining water does it serve any other purpose? Some suggest it could help reduce need for watering as it helps retain water but others suggest the pooling of liquid would cause root rot. Is there a consensus at all? 

P/S: I grow mostly roses in containers and half of my pots have a saucer the rest don't. I havent quite noticed any difference so far.

what do you think?