Forum home
›
Tools and techniques
Best inexpensive tools for clearing weeds
Mr. Vine Eye
Posts: 2,151
Hello, I've got a large allotment to clear which is completely overgrown with weeds - mostly horse/mares tail and bind weed.
I've made a start on it but it's tough going. At the moment we're just at the hacking and raking stage - will worry about digging and/or covering mulching etc later. Using hedge shears and a rake as that's the best I've got. I started by swinging the rake almost like it was a blunt scythe which does work and clears quickly but only for the 15 minutes that I can maintain it for before I become completely exhausted.
I've been trying to find a good hand tool for slashing the weeds down easily - a scythe with the correct blade would be ideal but far too expensive - I've looked at hand sickles, weed whackers, scythettes, slashers and other variations on eBay and Amazon but they seem to have very mixed reviews.
Something similar to this is what I'm after really -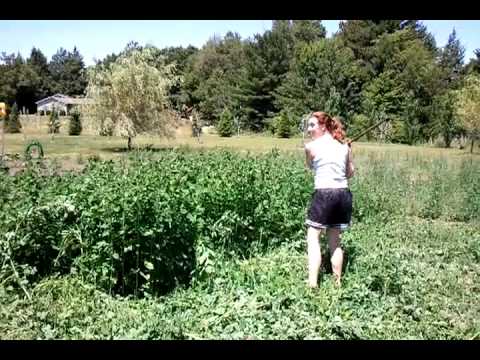 Can anyone recommend something specific?
Thank you