Forum home
›
Wildlife gardening
Bumblebees and aphid honeydew.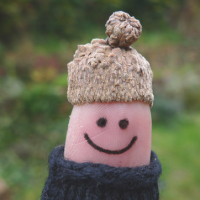 wild edges
The north west of south east Wales
Posts: 8,855
Just something I read in this month's members' magazine from the Bumblebee Conservation Trust: Apparently there have been increasing sightings of bumblebees feeding on the honeydew secretions created by aphids attacking plants. Bumblebees need a lot of sugar to fuel their activities and this is normally provided by nectar but they've been seen getting a bonus feed from sugar-rich honeydew. I only mention this because it increases the chances that any pesticides applied to aphids will be transferred to bumblebees (as well as ants and aphid predators).

Tradition is just peer pressure from dead people