Forum home
›
Tools and techniques
Is a 4' x 4' greenhouse worthwhile?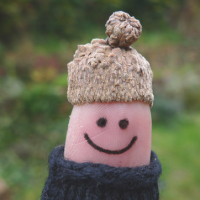 wild edges
The north west of south east Wales
Posts: 3,690
I'm struggling for space in my 6'x8' greenhouse and I've got the added problem that it gets no sun during the winter anymore thanks to the neighbours' new summer house. I've got one small space (southish facing with full sun most of the day) where I could fit another greenhouse but it would have to be a 4x4 or at most a 4x6 but that's pushing it. Sadly I've got a spare 6x8 but nowhere to put it in this garden.
A 4x4 should be fine for overwintering plants or even a bit of late/early season growing but apart from the limited space is it just going to heat up and cool down too rapidly to be useful in the summer? I can use shading but if it's no good for tomatoes for similar then it's probably just going to be in the way and I could just build a cold frame instead and save myself some money. It will be sat on raised decking that is well ventilated below so it should be easier to keep cool than one that's sat onto the ground. The growing season is short up here and our night time temperatures ar lower than average so anything that prolongs growing should be a bonus...