Forum home
›
Plants
Help to identify 2 new arrivals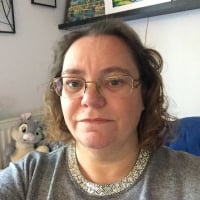 Jacquimcmahon
Posts: 969
morning Everyone 
during a bit of a clean up yesterday I came across the two plants below. One has popped up in my pot of delphiniums which I cut back recently. It has grown very rapidly so I'm thinking possible weed. Bottom photo.
the second one is growing under a Rose bush and is very spindly, but possibly as it is struggling for space and light. First photo.
as always thanks for your ideas and counsel.
Marne la vallée, basically just outside Paris 🇫🇷, but definitely Scottish at heart.