Forum home
›
Fruit & veg
Tomato Jungle! HELP!!!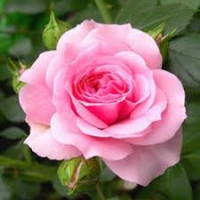 robbie2red
Posts: 59
Hi,
We have an out of control tomato greenhouse! Please help?!
so this is our first year trying to grow anything. I followed everyone's instructions (pinched out top, pinched out side shoots), but the trusses we left have just gone too strong. There's very little fruit either yet.
would my problem be that I started feeding them too early?? The grow bag said they only had nutrients for I think 6 weeks, so I started feeding them then with Tomorite, but this was before there was fruit! Was this my problem do you think???
Can I do anything to help fruit success, or have I nacad it for this year?! I've really enjoyed the gardening so far, but this has frustrated me a little as we were well happy with them after bringing them on from seed! Basket Tommy's are coming on nice though! Had some nice courgettes too, and beans are coming on! We were a little late with most things but we're happy to have anything for our first year!