Forum home
›
Plants
Sowing seeds in Autumn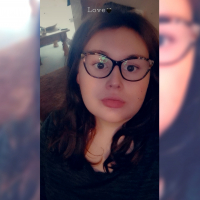 cassie.a.stewart
Posts: 279
Sorry this is probably going to be a long one...
I'm planning on growing a lot from seed for next year and I was wondering whether its worth sowing some perennials in autumn? And whether when it says 'sow indoors' does it mean in a warm house, or in a cold frame? I've heard people say perennials hate heat and need the cold to germinate and its all a bit confusing so some help would be great! 
My plan was:
Sow indoors in September 2019:
Agrimony (Agrimonia Eupatoria) 
Heather (Calluna Vulgaris) 
Yarrow 
Comfrey
Mugwort (Artemisia Vulgaris) 
Echinacea purpurea
Purple Toadflax 
Semiaquilegia 
Betony (Stachys officinalis) 


Sow outdoors in September 2019:
Verbascum Thapsus 
Verbascum Phoeniceum 


Sow indoors in March 2020:
Hyssop (hyssopus officinalis) 
Hollyhocks
Vervain (Verbena Officinalis) 
Valerian (Valeriana Officinalis) 
Chamomile 
Feverfew 
Morning Glory 
Nicotiana Rustica 
Salvia Turkestanica 
Dahlia Coltness Hybrids 
Malva Sylvestris 
Fleabane 


Sow outdoors in March 2020:
Chicory 
Salvia Horminum

Or am I just better waiting till March to sow them all?