Forum home
›
Problem solving
Diseased Quince (and apple)
michael.br.thorne
Posts: 3
Hi all, 
I've recently moved into a house with 2 mature trees, a quince and an apple. They are pretty close together such that their branches will mingle when breezy. Last year we got HUGE harvests of each but the quince in particular were not in a good state - they had lots of spots and ultimately we only ate probably about 20% (which was still 100+!). This year the quince tree has one quince and it's leaves are getting brown spots, these then spread until the leaf is crispy then they drop off. The fresh shoots are green and unaffected. Some branches (particularly thinner ones) when cut have a black to grey colour running through them. I am going for a seriously hard prune ... can anyone make any other suggestions or knows what this is? It is now spreading onto the apple tree too! 
My descriptions are poor poor so I'm posting plenty of pictures.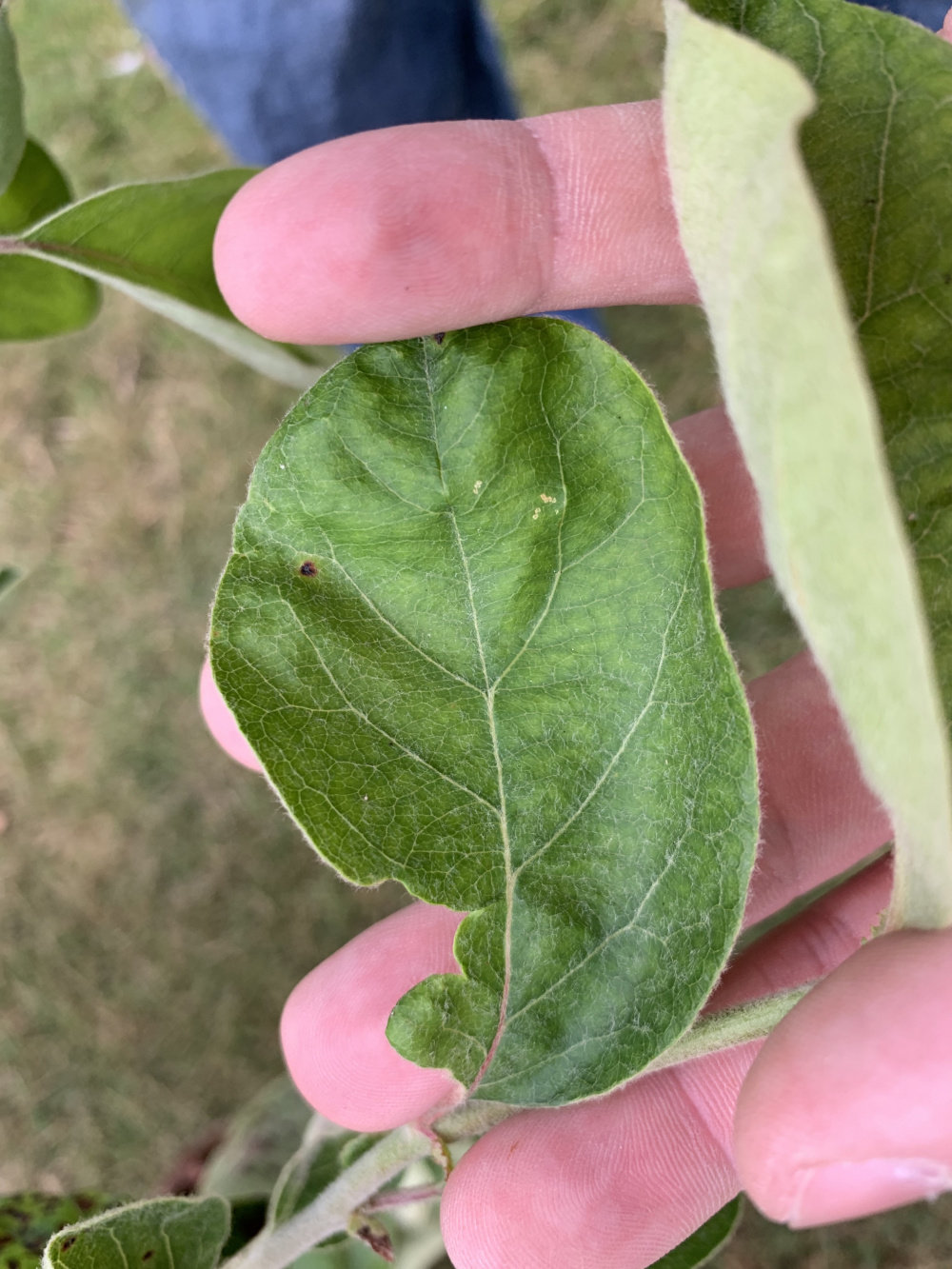 Fresh leaves are essentially free of the disease except a little misshapen.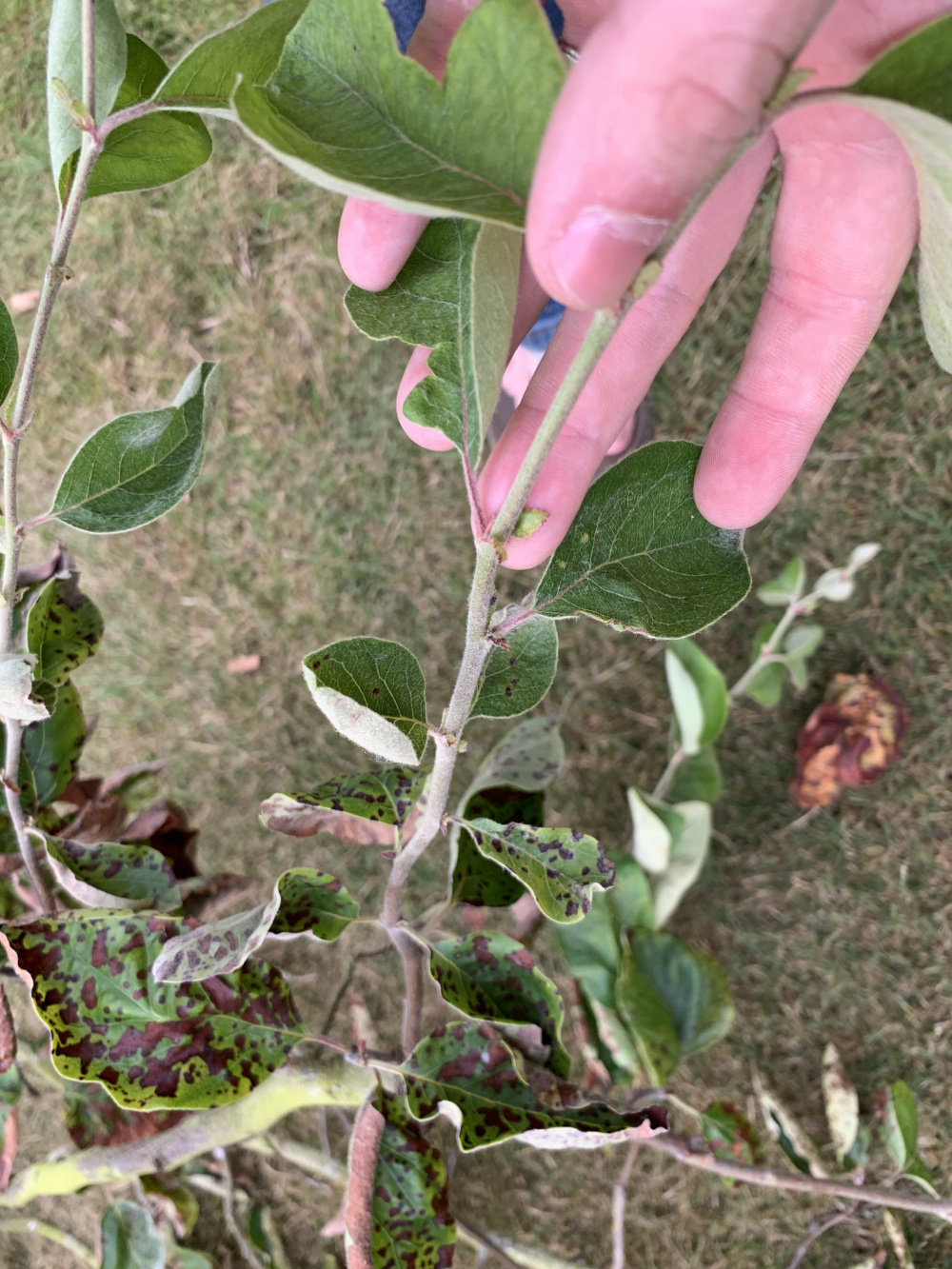 An an example of a typical leaf on the tree today. 
Most extreme case case of black in the branch
Underside of leaf
Another typical leaf 
Extent of tree after first part of hard prune. Apple tree in the back 
Effect on a fully pruned branch - total disaster basically!! 
Please help!!!