Forum home
›
Problem solving
More sun and heat damage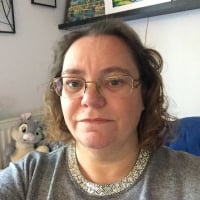 Jacquimcmahon
Posts: 979
i bought a beautiful purple acer which was living happily in a semi shaded, reasonably sheltered position .... until two days ago. Within the last 48 hours most of the leaves have risked up and shriveled. I'm assuming the hot dry wind we have been having is the cause.

So far I have put it in an even more shaded and sheltered spot, basically at the back of the terrace under the overhang of the upstairs balcony, thoroughly watered and given the remaining leaves a bit of a spray down last night.

Anything else you can think of to help it recover?
Marne la vallée, basically just outside Paris 🇫🇷, but definitely Scottish at heart.