Forum home
›
Plants
Lonicera periclymenum 'Heaven Scent'
Hi everyone,
I've got a Lonicera periclymenum 'Heaven Scent' (honeysuckle) that we recently moved to a different flowerbed area. It wasn't growing very well in the previous position as it only had leaves higher up on the trellis which I think was down to too much shade. We've now got it the same aspect (North facing) but in a different area that gets more sun during the day. I attempted to bring some of the previous woody growth to the new area as there were some healthy looking leaves, but I'm now wondering if I should have cut it all down to near the base? There is a shoot that's come up from the base which looks fresh but the leaves have brown/red marks on them and I don't know if that's healthy or not?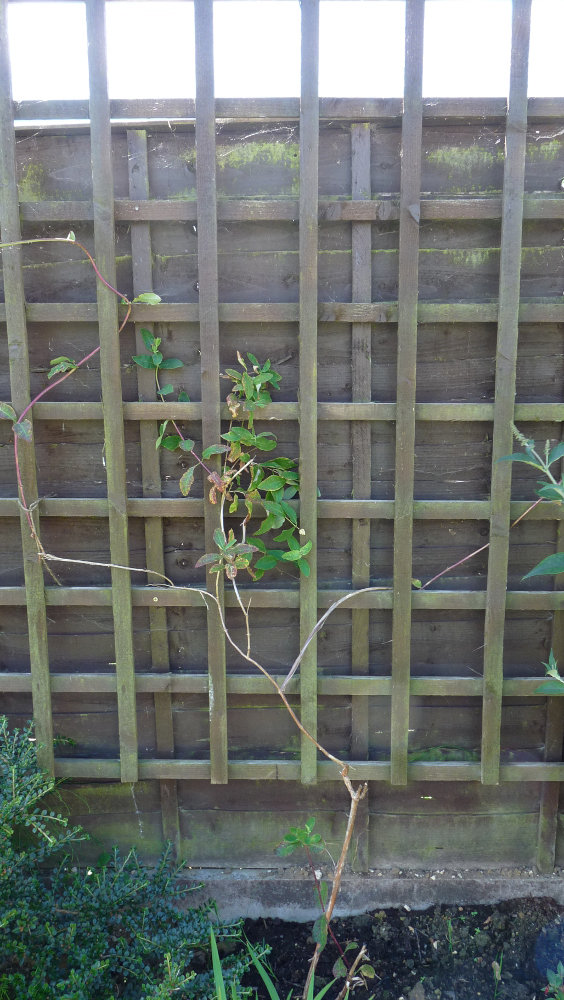 So my query is, should I cut it all down to near the base and hope that further fresh shoots appear? Also is the marking on the leaves an indication of anything bad?
Also as a further query, I've got another Heaven Scent honeysuckle, and a Belgica, and the leaves on those have a stuckly looking substance all over. They don't look particularly healthy. I believe I read on here recently that they need to be kept well watered and shaded roots, and fed too, so I will try that. But should I be looking at heavily pruning them so they can come back better next year? 
Lucid