Forum home
›
Problem solving
Heat damage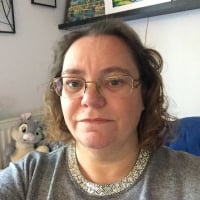 Jacquimcmahon
Posts: 977
I have a range of plants which all seem to have suffered badly in the extreme temperatures here this week . (Daytime between 32 and 37 in the shade!). Stupidly I think I may have over compensated on some of the pots and given too much water (delphiniums were crispy so I put a saucer under now they have sat for two days in a puddle and gone droopy). Lillies are dropping all petals after just a day.... things which usually last for weeks are crisping in just a couple of days!

anyone got any tips or advice?
Marne la vallée, basically just outside Paris 🇫🇷, but definitely Scottish at heart.