Forum home
›
Plants
Plant ID Please? Taking over my garden!
Can anyone please identify this plant that is growing in my border? I left it at first, thinking it may have been some seeds I had sown before we had the building work done, that were beginning to grow now... But as much as they have grown (over 2.5 feet now) they don't seem to be flowering - just spreading!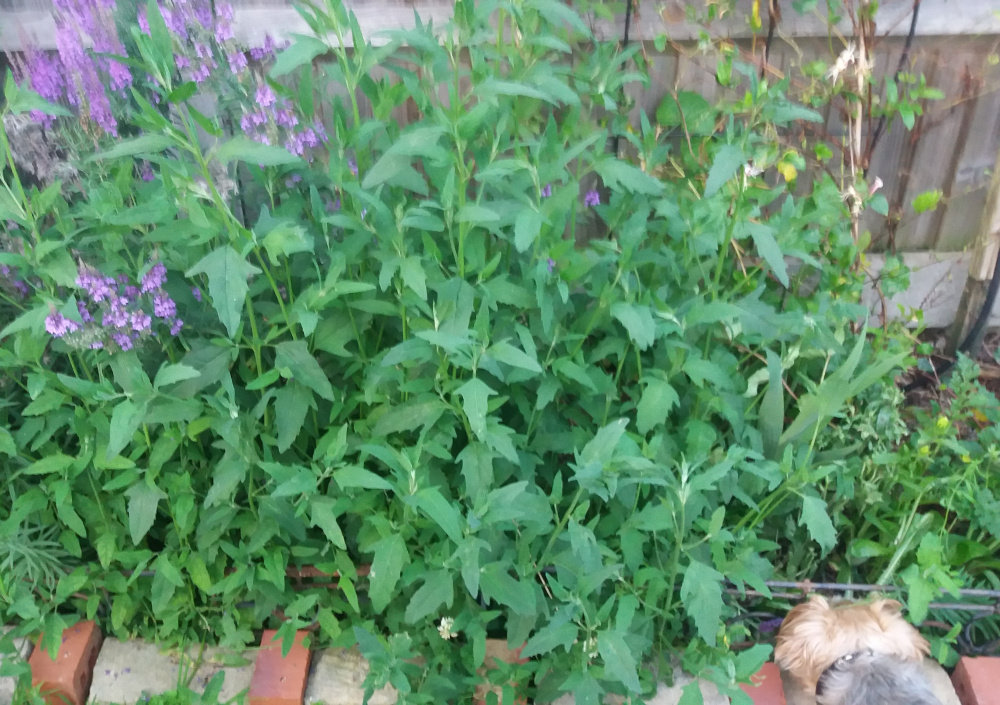 They don't seem to be doing much damage to the plants around them - I still have seedling sprouting, and as you can probably see, the speedwell is not concerned at all!  
Many thanks in advance!