Forum home
›
Problem solving
Zinnia and gladioli brown leaf problems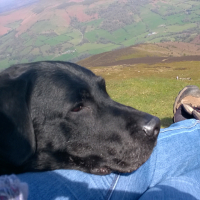 c_watkins
Monmouthshire
Posts: 53
Hello,
Can anyone help with info/a solution for brown leaves on Zinnias and Gladioli?  
Here are some photos, both have been very healthy until recently.
1 Zinnias
I raised them from seed and they've been in greenhouse growing beautifully. 
I can't see any critters under the leaves.  I did water them a couple of times from above and wonder if that has any bearing on it?  
2 Gladioli
Possible thrips? Read about it never seen it/them!  The bottom of one of the plants feels loose as if the bulb is no longer holding it in the ground, as if the bulb is empty.
Thank you very much for any help and treatment suggestions.