Forum home
›
Fruit & veg
Tomato leaf curl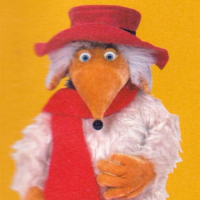 Womble54
Posts: 348
My tomato plants are growing well, 3rd truss just coming in. But the top leaves have started to curl. I think it's just physiological as there is no other sign of damage to suggest pests or a virus.

But is it due to too much or too little water? I've read that both can cause leaves to curl. I think I've been watering pretty well. Twice a week with a decent water, increased to every other day when it's been hot.

I've got 3 different varieties. Tomande, Rosella and Ildi, in a raised bed. The rosella are the curliest. The plants are pretty packed in, but I've got away with having them this close in previous years without too many problems.

Any suggestions for how to reduce the curling? Or should I not worry and let them get on with it.