Forum home
›
Plants
Useless Hayloft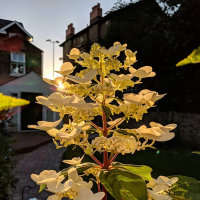 amancalledgeorge
South London
Posts: 2,305
I put my first order with Hayloft three months ago and will be my last. The two collections I've ordered were not delivered on the days they were meant to and on one case it was delayed by "mother nature" by two months. You'd think a basic competence of looking after your inventory and deliveries would be a prerequisite to having an online shop. In response to my email I got barely an apology...Marshalls in comparison were very quick to refund me when one of their two deliveries arrived in state only fit for compost. 

Lesson learned and will be going more frequently to three local nurseries that have great plants...but can't exactly predict what their stock will be before setting off...but frankly I'd rather they got my money than an incompetent online business.

How have your dealings with them and other online plant providers been like?
To Plant a Garden is to Believe in Tomorrow