Forum home
›
Plants
Is this bamboo a goner?
I'm sure this has been tackled on here many times but I wanted to post a picture and ask more experienced gardeners if this p nigra has any chance of recovery.
It got badly dried out, all the leaves turned yellow. Some are crispy, particularly on one clump, but on the other clump they remain supple. I've now planted it in pots - very large pots - but should it go in the ground? I've been watering it assiduously but haven't fed it. Should I trim the leaves off or leave them? Will they eventually fall off and be replaced?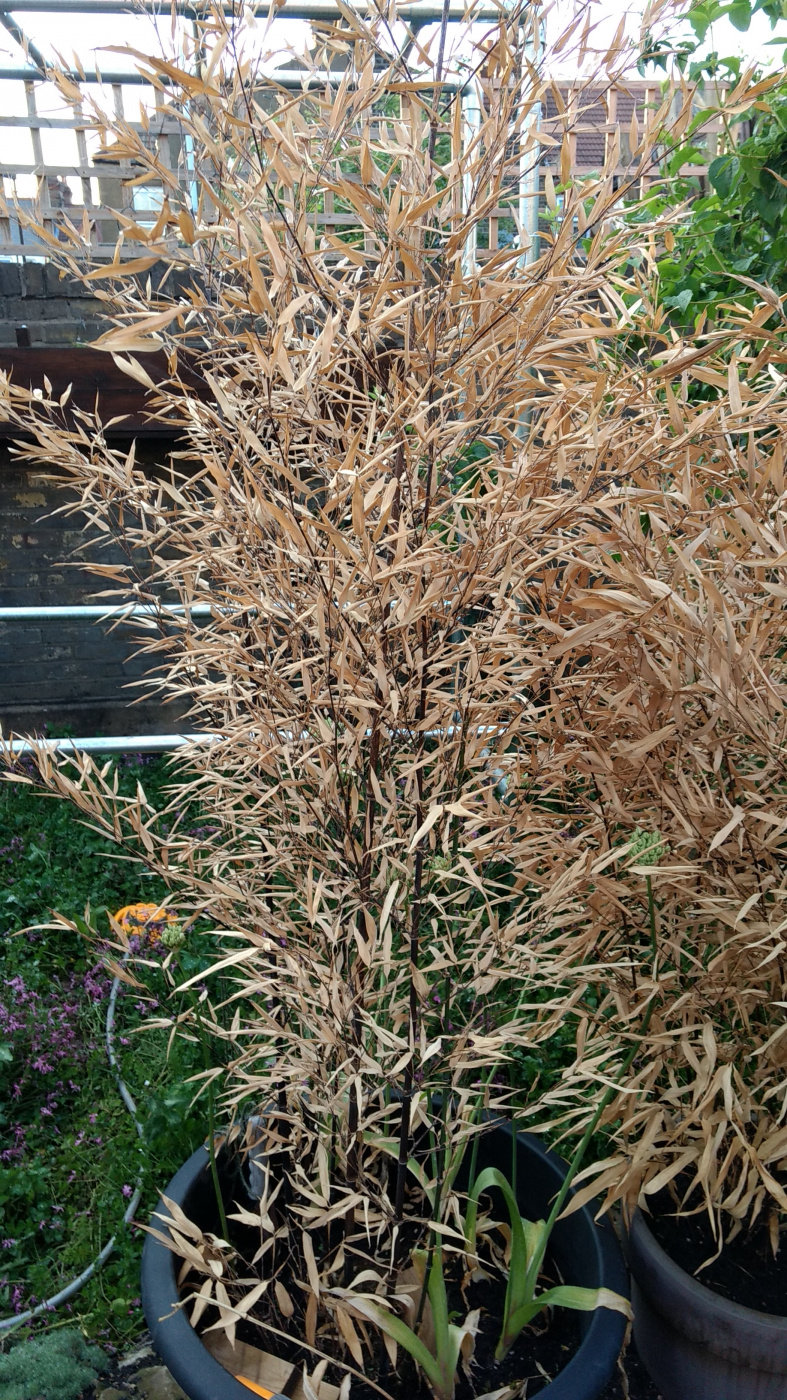 The stalks (canes?) are still supple so I hope it might spring back to life...
(Ignore the allium in the photo, they are just sheltering there temporarily.)