Forum home
›
Problem solving
Pond plants – Has my pond become invaded?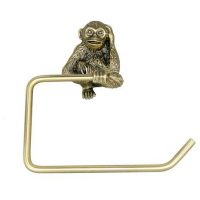 Della84
Posts: 17
Hi, could you help me with my newly acquired pond please?

We have a kidney shaped "natural" pond in the garden, approx. 450cm x 300cm x 35cm (15ft x 10ft x 1ft) which has become a bit overgrown (no fish but some frogs/tadpoles).  As you can see, I have recently cut away some overgrown lawn which was growing into the pond to display the original pebbles.
I am more concerned about the plants.  I cannot seem to find what the ratio of plants to pond should be and whether there is too much here.  The bottom end has some small lilies and duckweed which are manageable (for now) but I am worried about the top half which is taking up half the pond. 
There seems to be some familiar pond plants (I think flags, king cups and a broad leaf plant – which might be the king cups' leaf) but there is some sort of unidentified plant working its way down the middle (plant id app says it might be European marsh wort).
If I need to divide up, I'm not sure how to go about this as it will be a solid heavy carpet of wet roots, so I won't be able to pull it out and am worried about sawing into it as it is a liner.
It would be also nice to have a little water feature in the pond as the dragon/damsel flies seem to love this but I don't know if it is too shallow and will be prone to clogging.

If anybody help can help with the best course of action for the pond, i.e. plant to water ratio, how to divide up plants, identification of the plants, should I separate into containers, when is the best time to do it etc I would be very grateful …

Thanks in advance Della