Forum home
›
Wildlife gardening
Butterfly or Huge Moth?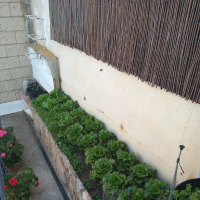 Andrew Kenneth
Posts: 265
This beautiful looking butterfly/moth was on my curtain this morning. It has a wingspan of approximately 12 cm and ,as you can see, the most wonderful camouflage which will serve well for where I am here in Spain.
If you zoom in it looks like there is a little man in the center with a top hat!
Anyone know the species?